We use the PDF file for a day, but do you want to use the PDF file as a photo? Which means do you want to convert PDF file to JPG format? Indeed, PDF files often use some facts, data, or photos, which we want to use during social media or any presentation, In this case we need JPG format. JPG format is a format that supports every online site or concert. In this way, we are going to tell you about 2 easy ways, with the help of which you can convert PDF file into JPG format.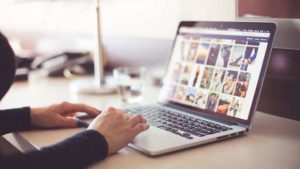 First Method – Convert With Ape's Help
Step 1: Download the PDF to JPEG converter app by visiting Google or Windows Store.
Step 2: Open the app. Here you will see the option of Select File, click on it.
Step3: Click the Open button and now select the PDF file that you want to convert to JPEG format.
Step 4: Click the Folder icon.
Step 5: Now select the folder where you want to save your file. Then click the Select Folder button.
Step 6: Then click the Convert button. According to the size of the file, it will take time.
With these easy steps you will be able to convert your PDF file to JPEG.